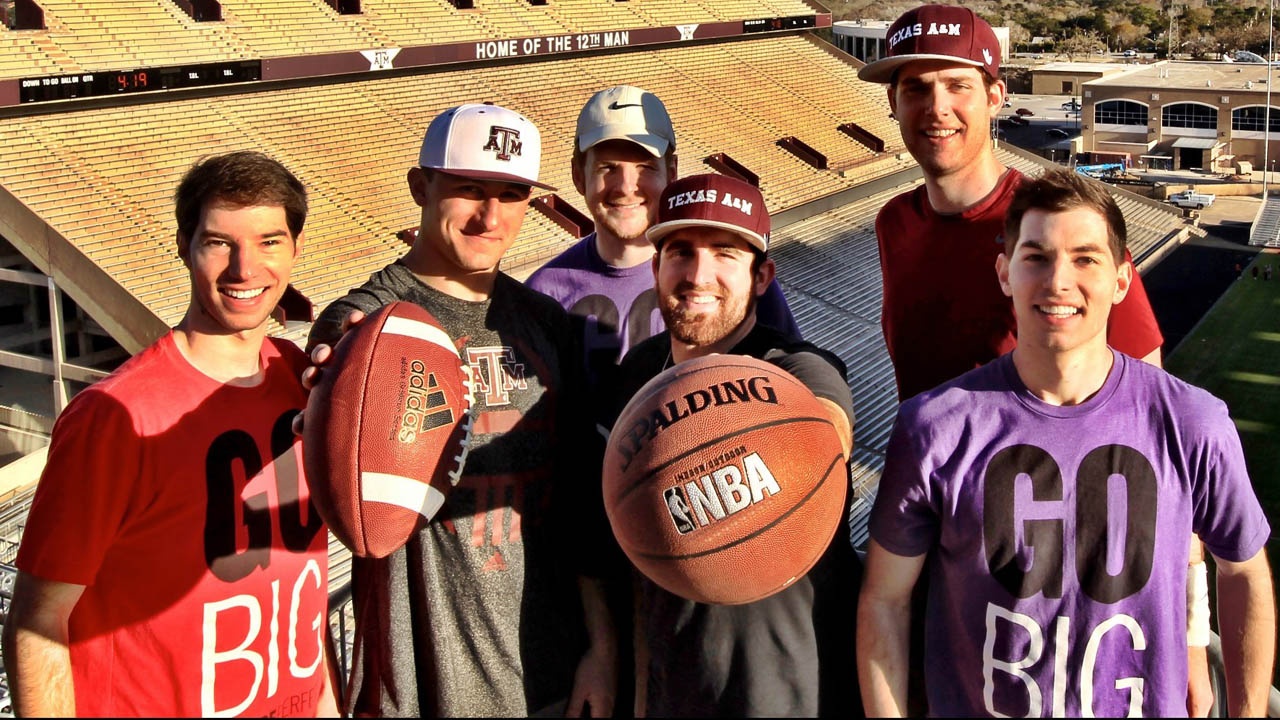 An Inside Look at Dude Perfect: The Johnny Football Edition
---
Notes from Dude Perfect Interview:
* The Johnny Football video was one of the shortest videos to film that they have done so far. Manziel was unbelievable and they knew that they struck internet gold after filming was done.
* It took about seven hours (12 P.M. to 7 P.M.) to film and plan everything. That time included a lunch break and talking about what they wanted to film.
* There was a lot more skeet shooting footage that they didn't use because they had a different vision for that portion of the video before switching it to a competition.
* The 'even longer shot' from the top of Kyle Field took less than 10 tries. They started by throwing Nerf footballs off of the Zone and just tried to catch them, but then Manziel decided he wanted to put the football through the net.
* They didn't think that there was anyway a shot would be made from the top of Kyle Field. However, after climbing up to the top, Manziel threw the ball as hard as he could and missed the goal by 10 feet. At that point, they knew hitting the shot would be possible but still thought they would be wasting their time by trying the shot.
* After the Florida game, they approached Manziel about doing a video together. They were able to get in with him early, and it's been fun to watch him progress and become a national celebrity.
* Manziel is a very easy-going guy, and it was good to be able to show him in a different light than you normally see during games or during interviews.
* It's awesome to be able to travel around the world and make trick shots. It's crazy to think about how far they have come when they think back on making trick shots in the backyard instead of studying for tests at A&M.