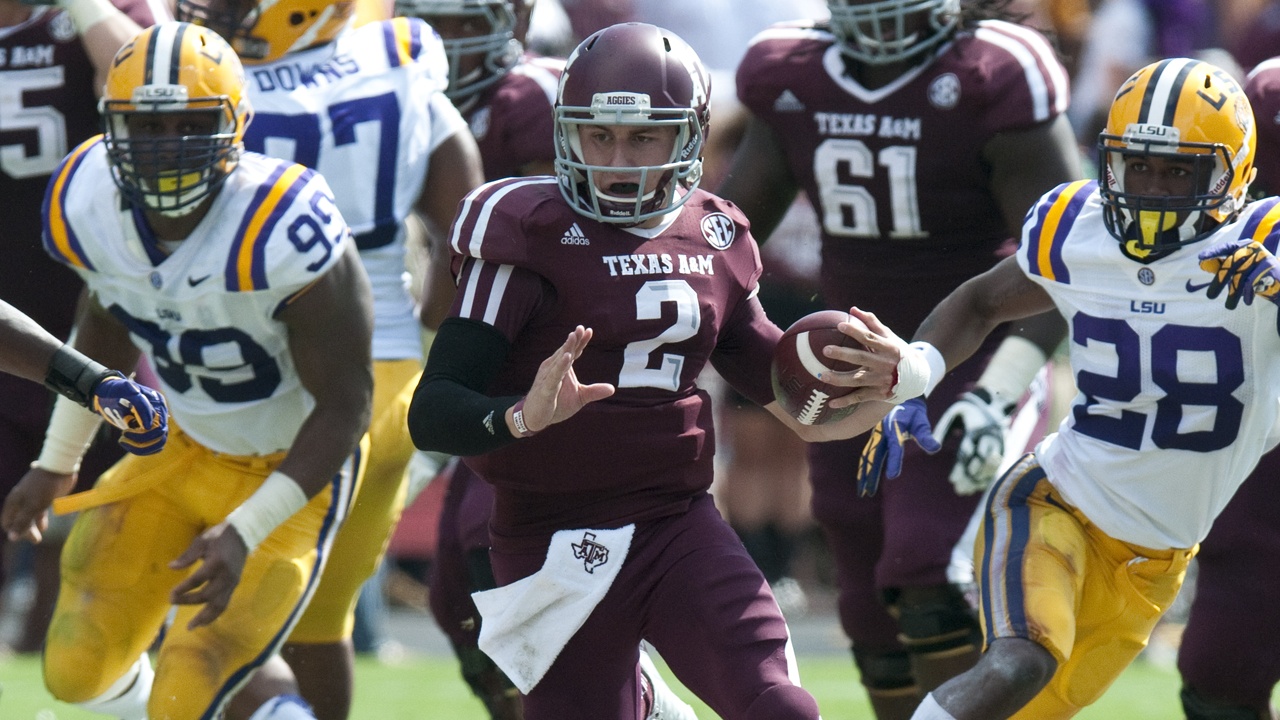 Texas A&M Football
Sam Montgomery unplugged … on Manziel, Aggies
---
Jordy Culotta covers LSU football for 104.5 ESPN in Baton Rouge. Contributing for TexAgs.com and TexAgs Radio, Culotta grabbed a quick one-on-one with All-American defensive end Sam Montgomery ... by far the most outspoken opposing college football player in the nation when it comes to supporting Johnny Manziel for the Heisman Trophy.

Montgomery shares with Aggieland why he has such great respect for "Johnny Football" and the Aggie program as a whole.


On Johnny Manziel and the Aggies' success in year one of the SEC…
"A lot of people wondering why I like Johnny Football and why this defensive end is all hyped up on Johnny Football. It's not because we beat them. It's not because they beat Alabama. But people [need to] understand that you have to respect talent [of this magnitude]. This kid came from the Big 12, jumped in to the SEC and has had a dominant season? He deserves some kind of award.

"Heck, if I get an award, I'll give it to him. I came out my first year off of a knee injury and I dominated the SEC. We dominated the SEC. [Johnny] came through Texas A&M and he and his squad are dominating the SEC. They're winning a lot of games against teams that have been known to be naturally physical. And he's running on them. He's passing on them.

"The SEC is supposed to be the toughest conference ever. So a newcomer with his new squad — and new coach — comes in and does better than most SEC teams. So they have earned the respect of not only me, but if you don't recognize and then you open your eyes, they've earned the respect of the SEC. To go into peoples' house and take it over. To come into peoples' house play physical as well as play their own style of football."


On how he became a true believer in Aggie Football…
"I didn't really think that they could hang [when they first entered the league]. I didn't think they could hang … I'm not even going to lie. If you're in our league, prove me wrong. Prove me wrong. Some peoples' doubts were not all negative. Some of our doubts were like, 'I don't think you want any of this.'

"But they've proved me wrong, and therefore, they have all of my respect. I've been tweeting at Texas A&M people, 'Gig 'Em,' and 'Go Aggies.' I've become a true fan of their football and the style that they play.

"Some people might feel salty about it or not agree with it, but I respect newcomers that come into this league and make an impact. When we play out of conference, we win most of the time. But for somebody to come in and make an impact like that, this is where you belong. And I'm glad that they're now home in the SEC."