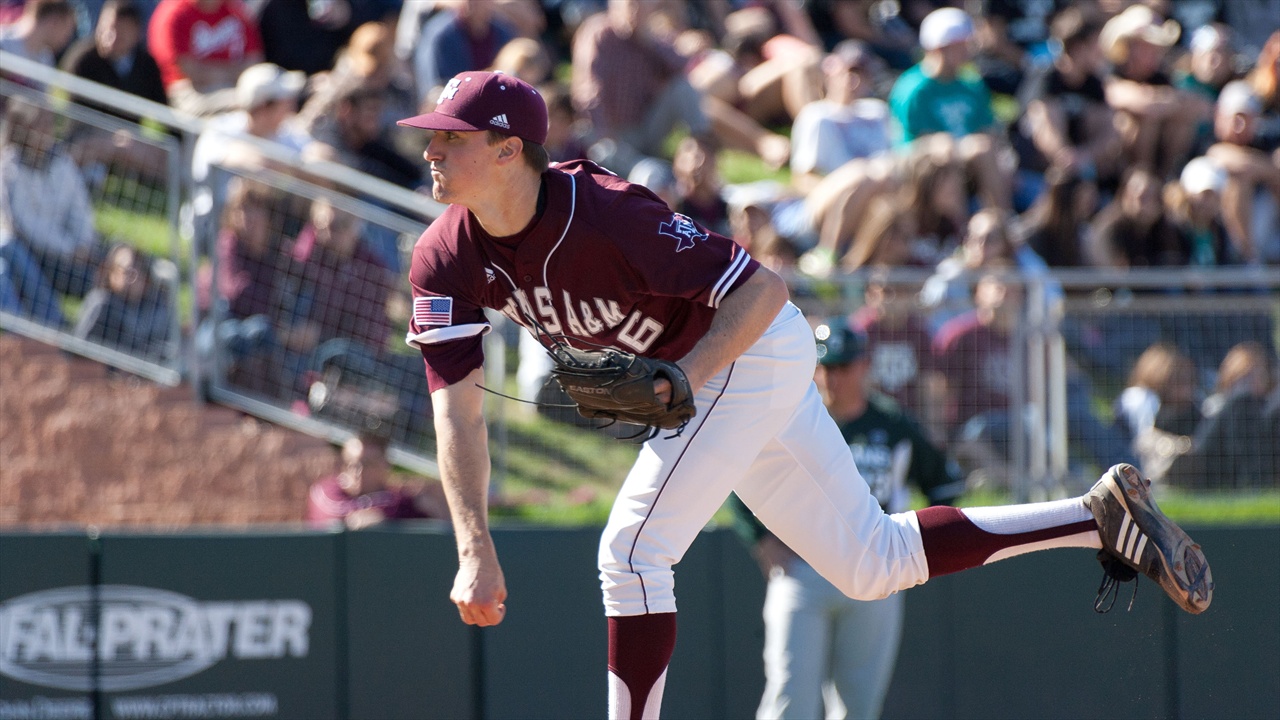 Texas A&M Baseball
Justin Seely talks baseball recruiting, upcoming regional
---
Notes from Justin Seely interview

* The commitment and signing of Billy "Nick" Williams last night was exciting for the coaching staff. He's a guy the staff has known a lot about for quite some time and he has eventual major leaguer written all over him. A&M didn't do a whole lot with him early on in the process, but through the scouting community and whatnot, his stock has soared since last year. He felt like he needed a program that would push him and make him the best player he could possibly be.

* He doesn't think Williams is very sure about what will happen in next week's MLB draft. Depending on who you ask, there are teams that are secretly incredibly high on him and there are teams that think he needs to spend a few years at college. He thinks that a team with multiple picks in the first couple of rounds will be more likely to sign Williams for a little bit less than market value, but pick him higher than expected. From there, it will be his decision on what he wants to do in terms of signing from there on out. A&M wouldn't have made this move if they didn't feel that there was a chance to get him into school.

* Part of the business is just moving on if a kid decides to sign with a professional team. You can never get mad at a kid if he is signing for close to a million dollars and he thinks that will benefit him more than going to school. If they are getting offered that kind of money, there is no way he can tell them that they should do that. Now, when you're talking about signing for 250,000 dollars, an education from Texas A&M is worth a lot more than that. When you get to that type of situation, there will normally be more conversation about it.

* The regional field is a good one and A&M will start of by trying to take care of the Dayton Flyers. Dayton mirrors a lot of what A&M would like to do from an offensive standpoint with their running game and those kinds of things. They have some athletic guys and will try to throw as many strikes as possible on the mound. A&M will have their hands full with them on Friday and will move onto Saturday when that comes about.

* When the field is announced, the coaches try to find tape and start looking at stats of the team they get paired with. The SEC has a good television package, so the team has a good bit of tape on Ole Miss. TCU has a deal with a television channel so they are on quite a bit as well and A&M has played them once before so they are pretty familiar with them. After you get your video, you start moving on to making phone calls to find out more about teams. The staff has pretty good relationships with guys in almost every conference, so they are normally able to get a good bit of information from that route.