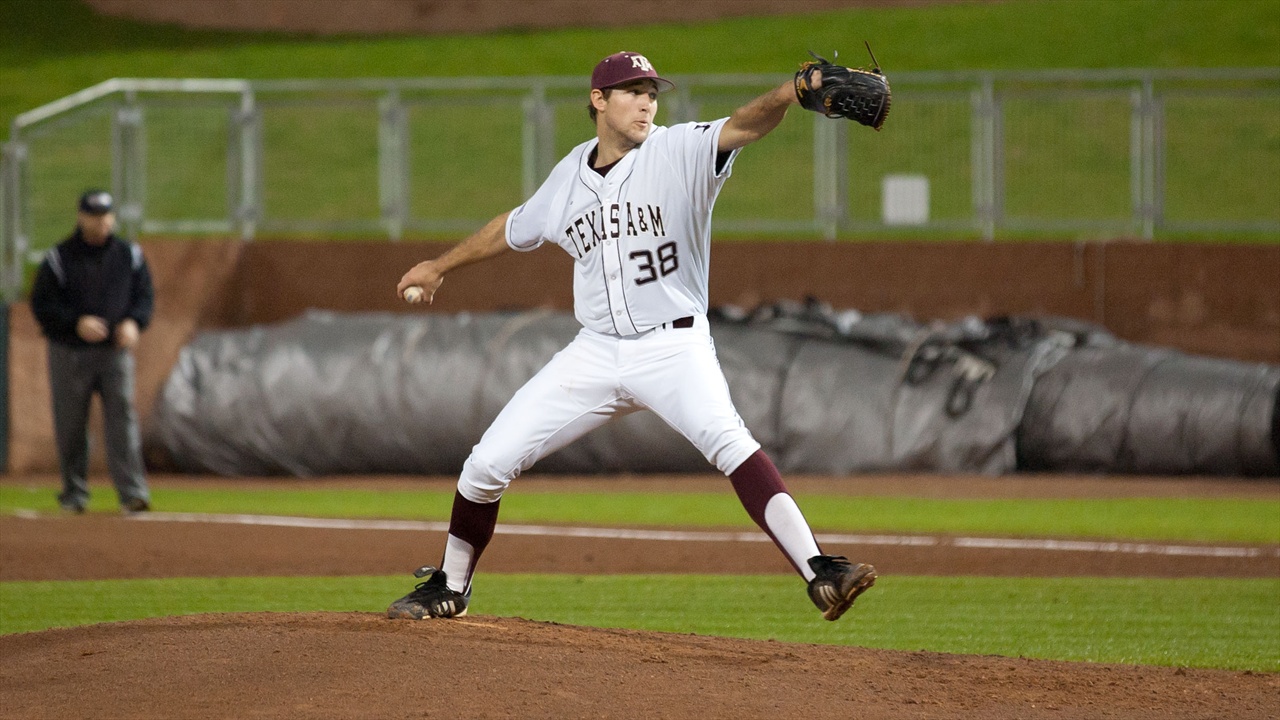 Texas A&M Baseball
Kendall Rogers breaks down CS regional, Nick Williams signing
---
Notes from Kendall Rogers interview

* A&M's newest commitment, Billy "Nick" Williams is a kid who originally looked to have some grade problems but it's looking like he is going to be able to get eligible to play college baseball. Having said that, he would be a huge pickup for A&M being a top-25 national player on most people's radars. A lot of scouts think he still has some growing to do which gives A&M a decent chance for him to land up in college. His upside is that of a top-10 or top-20 pick in the draft at some point as long as he can put all of his tools together on a consistent basis. You always wonder what might happen in the draft, but he is definitely a guy you take a chance on.

* Williams certainly has a lot of seasoning to do. He patrols the outfield well, but he is still a guy who is very raw offensively which is not abnormal for a guy like him. If you look at A&M's class coming in next year they have some guys coming in who are pretty big time pitchers that will help fill the void after Michael Wacha and Ross Stripling leave.

* He is pretty familiar with all the clubs in the College Station regional except for Dayton and when looking at the field, there is quite a bit of name recognition. That name recognition might lead some people to believe that this draw is tough for A&M, while in reality A&M got a pretty good draw.

* He has seen Ole Miss play a lot this year and they really don't have a number three starter at all. One of their major relievers has also been in and out of the bullpen recently with an injury. He is expected to pitch this weekend, but you never know how someone will come back after being out for a while. Ole Miss is also a little offensively challenged right now as well.

*TCU had some big news this week when they found out they lost one of their leading hitters to an ACL injury. TCU has recruited so well the past few years that they still have a talented club, however. The Horned Frogs are the biggest threat to A&M in this regional and they definitely have the arms to stifle the A&M bats. The real question is if they have the bats to get the job done offensively against A&M's great starting pitching.

* It will be interesting to see who A&M starts against Dayton, but to be safe, they will probably start Stripling or Wacha. Ideally, you would get either of those guys four or five innings of work and then pull them in order to bring them back on Monday in the final elimination game if need be. Throwing a freshman, like Daniel Mengden, in the opening game risks being put in a hole if he has a bad game due to nerves or whatever other reason.

* It's possible that UCLA gets upset in their regional. They have three good starting pitchers, but they don't have three elite starting pitchers which makes them a little vulnerable. Creighton could upset them in the first round when they pitch their ace who should be a top three or four round pick in the upcoming draft. He still expects UCLA to win the regional, but it's definitely a place to keep your eye on as a possible place of upset.