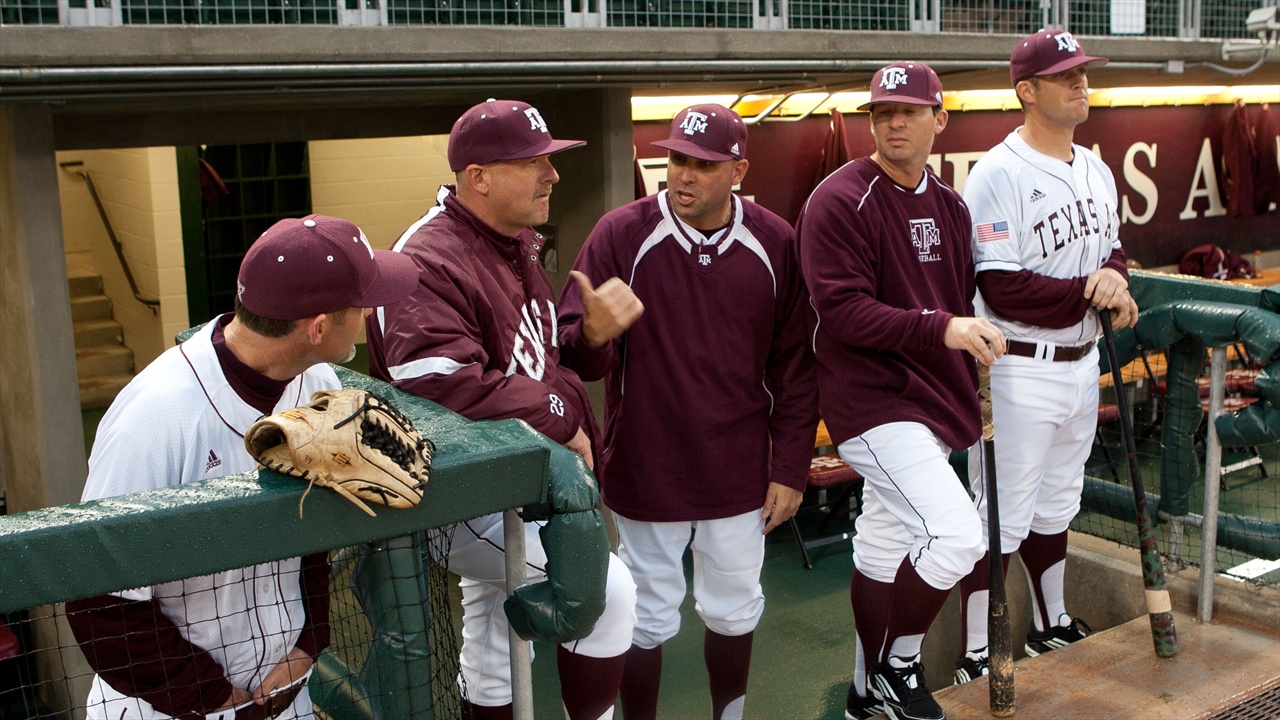 Photo by Matt Sachs, TexAgs
Texas A&M Baseball
Aggie baseball lands top prospect, longtime Longhorn commit
---
The Aggie baseball team pulled off an incredible recruiting coup on Tuesday, landing a commitment and signed National Letter of Intent from one of the top outfield prospects nationally in the Class of 2012.
Galveston Ball senior
Billy "Nick" Williams
pulled a last-minute switch-a-roo Tuesday at his high school, choosing Texas A&M after originally committing to the Texas Longhorns about nine months ago. But after a recent visit to Olsen Field at Blue Bell Park, Rob Childress and the Ags were able to get back into the picture. And when it came time to make a decision, Williams found himself wearing maroon.
Williams announced his official decision Tuesday on Twitter (@NW1Superstar):
"Done with school. Signed letter of intent to Texas A&M. What's left to do? Geez, what else can go really good for me?"
At 6-3, 195 pounds, the left-handed Williams is built like a young Ken Griffey, Jr. and possesses more tools than a Home Depot Superstore. He's nearly as fast as Krey Bratsen with a better arm and hits a fastball like Luke Anders. And if he can slip through next week's MLB Draft without going too high - and without the team that selects him backing up the money train - Williams will arrive on the A&M campus ready to make an immediate impact this fall.
According to Perfect Game USA, Williams ran a 6.47 60-yard sprint last June and was clocked two summers ago at 89 miles-per-hour on the mound. He's known for his ability to hit fastballs a ton but is still working on handling off-speed pitching.
Also an excellent football player at Ball High School, Williams is widely considered the most athletic high school prep baseball player in Texas in 2012 and many believe him to be a top three overall recruit in the Texas senior class.
It's not often that a longtime Longhorn baseball commit pulls a switch like this … especially this late in the game. But it's clear that Childress and Co. have more than narrowed the gap between Texas and everyone else in the State. The Aggies are winning at an all-time high level right now, and the move to the SEC only helps A&M on the recruiting trail.
Texas A&M and Texas may not play each other next year in baseball (although they might … both coaches would love to keep playing). But the battle for superiority remains ongoing and as strong as ever.