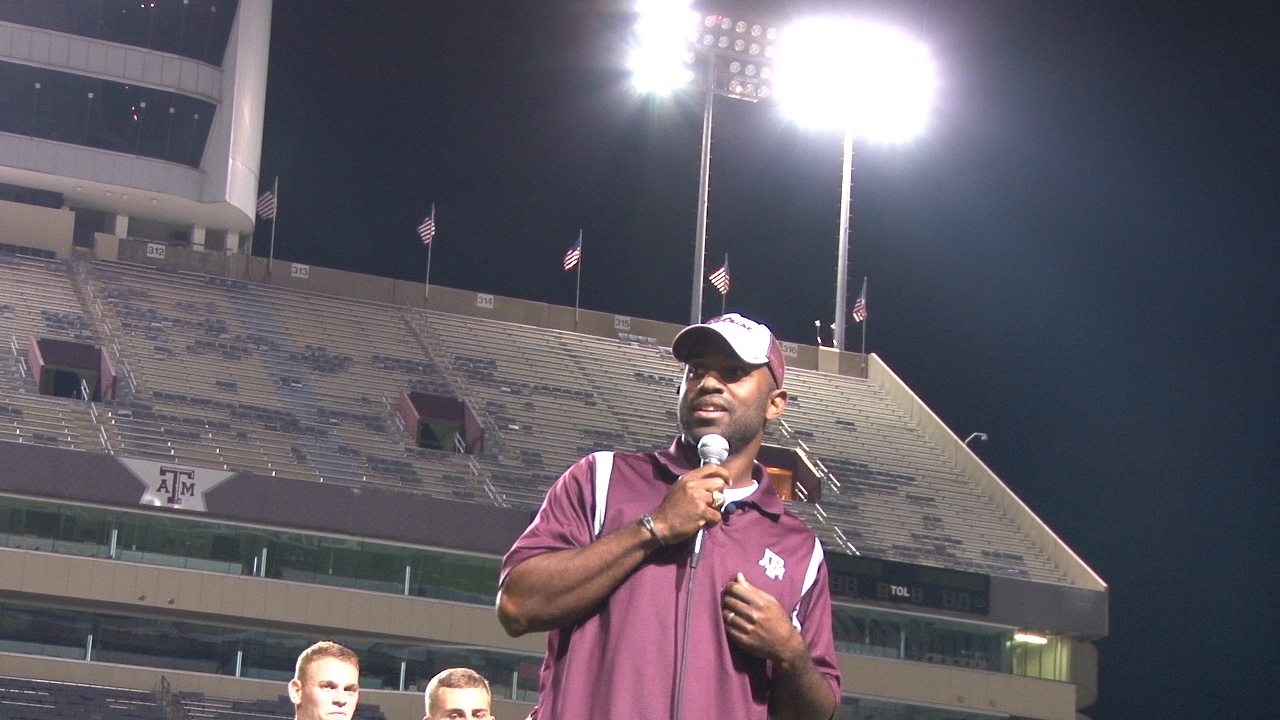 Texas A&M Football
Aggieland Bucket List: T-Murph speaks at Midnight Yell
---
Link to Aggieland Bucket List #1:
LINK
Terrence Murphy, one of the top offensive football players in A&M history, brings you episode two of 'Aggieland Bucket List.' In this installment, T-Murph gives a moving speech at Yell Practice prior to the OSU game.
This is a multi-part series with T-Murph ... a documentary of short videos that gives the Aggie fan true insight and a sense of pride in this school. Not all "bucket list" items will involve sports, but T-Murph came up with the idea and will host each episode.
He will also blog about it in much more detail on his website
TerrenceMurphy.com
!
"Aggieland Bucket List" ... in conjunction with TM5 Properties! For more information on Real Estate in the Brazos Valley, log on to
TerrenceMurphy.com
NOW!